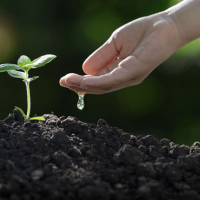 Organised by Cochrane Hong Kong for the 7th Pan-Pacific Nursing Conference, two 1-day and 2-day pre-conference workshops on 'Interpreting systematic reviews and using Cochrane Reviews' and 'Systematic Reviews and Evidence Synthesis' were successfully held from 26th to 27th May! Held virtually on Zoom, the workshops were attended by over 330 local and international healthcare professionals across two days and included participants from countries such as Australia, China, Colombia, Indonesia, Singapore, South Korea, Vietnam, and more. 
We were honored to have lectures delivered by renowned experts from Cochrane Singapore together with professors from Cochrane Hong Kong leading discussions and small group exercises. As the workshops have concluded today, we are sure participants will have gained a host of valuable skills to make use of trusted evidence to inform their healthcare decisions and will be ready to tackle their next systematic review with ease and confidence!
Please visit the websites of the 7th Pan-Pacific Nursing Conference and The Nethersole School of Nursing, Faculty of Medicine, The Chinese University of Hong Kong for more information about the workshops!