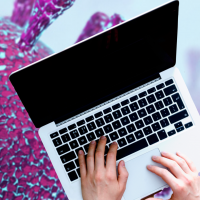 Join world leaders of evidence synthesis to learn lessons from COVID-19 and shape responses to future health emergencies. 
Cochrane Convenes is an online event hosted by Cochrane, sponsored by WHO, and co-organised with COVID-END (COVID-19 Evidence Network to support Decision-making).
Drawing on experiences of the COVID-19 pandemic, the inaugural Cochrane Convenes will bring together leaders from across the world to explore and then recommend the changes needed in evidence synthesis to better prepare for and respond to future global health emergencies. An international Advisory Group and Steering Group are supporting the meeting. 

Everyone welcome to join!
Introductory remarks:
Dr Tedros Adhanom Ghebreyesus, Director-General, WHO 
Plenary Speakers:
Dr Charu Kaushic, Scientific Director, CIHR Institute of Infection and Immunity; Chair, GloPID-R
More to be annouced soon
Co chaired by:
Dr Agnes Binagwaho - Vice Chancellor and co-founder, University of Global Equity, Rwanda
Dr John Grove -Director of the Quality Assurance, Norms and Standards Department, World Health Organization
You can actively take part in a live, interactive panel session or just listen-only to lessons learned from the evidence synthesis response to COVID-19, including the communication of uncertain and rapidly changing evidence, the engagement with users to support evidence-informed decision making, and the need for political collaboration with research. The session will be recorded and shared afterwards for those unable to make it to the live session. 
Read this news item in Spanish
Hear more from who's involved: